Best Registered Agent Services in Florida 2023: Top 5 Compare and Contrast
By Kristina Knight 
| | | |
| --- | --- | --- |
| Northwest | Zenbusiness | IncFile |
| 4.8/5 | 4.7/5 | 4.5/5 |
| Best Overall | Most Affordable | Best For Mail Forwarding |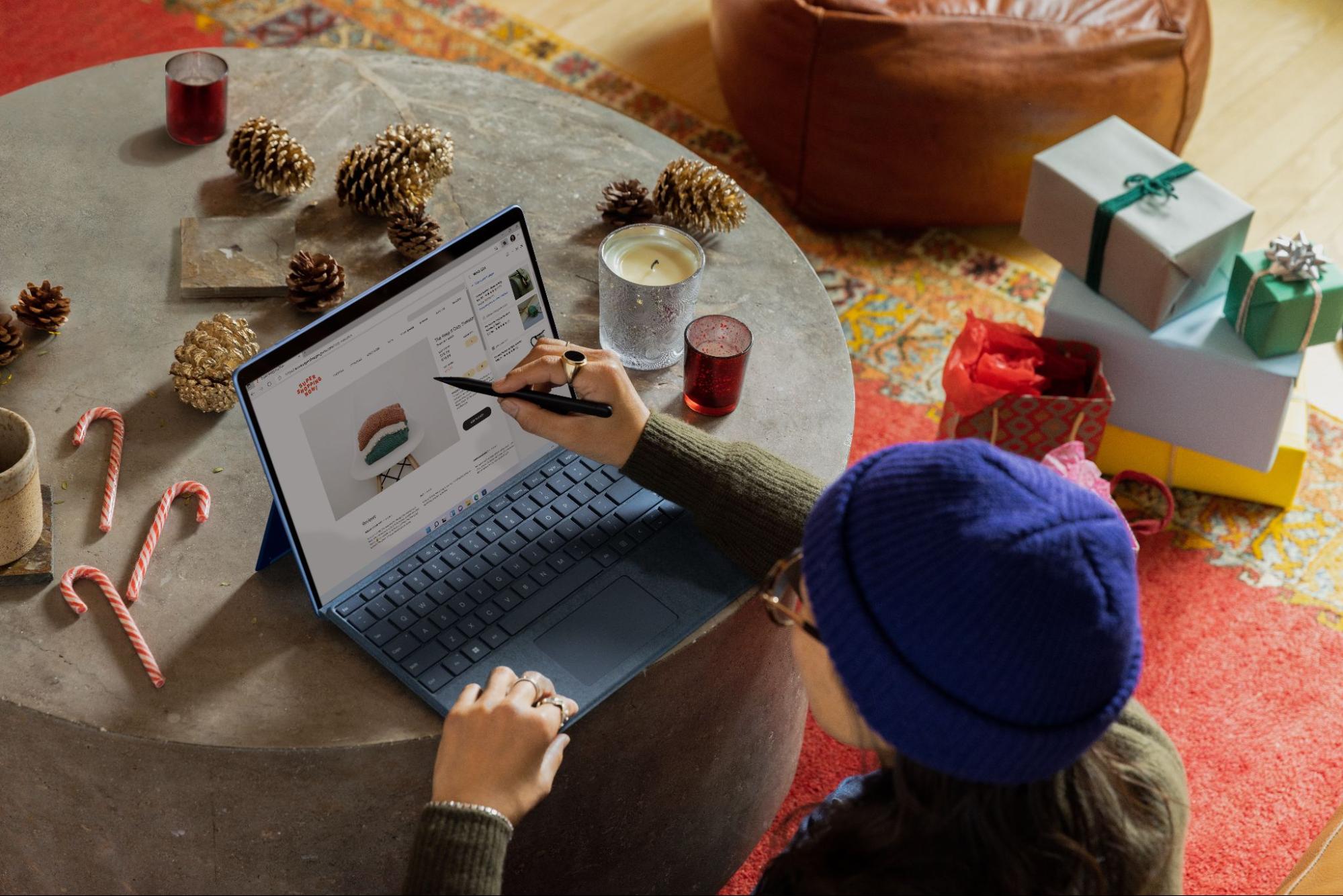 As soon as you launch your business in the "Sunshine State," it is obligatory that you hire a professional registered agent service that will accept essential legal documents on your behalf.
The right Florida registered agent service will provide a physical address in Florida for service of process and other vital legal correspondence. They will also provide reliable compliance notifications to ensure you get all essential legal documents and court deadlines.
The right Florida registered agent service will need to properly receive and notify you of vital legal correspondence, resulting in hefty fines and defaults.
Here, without further ado, is everything you need to know about Florida's five best-registered agent services.
Definition & Meaning of Registered Agent Service
A Florida registered agent is an individual or service provider hired to receive and manage on behalf of your company. Florida state laws make hiring a registered agent service compulsory if you own a Florida LLC or other business structures like a Florida corporation.
A registered agent benefits business owners who want to keep their private addresses private and live out of state. By employing a registered agent service, you can rest assured that your company will meet all filing requirements and will never miss a deadline.
Top 5 Best Registered Agent In Florida 2023
Northwest Registered Agent:

Best Overall

Zenbusiness

: Most Affordable

IncFile: Best For Mail Forwarding

Harbor Compliance: Best Online Software Tools

Rocket Lawyer: Best For Comprehensive Legal Services
Top 5 Best Registered Agent Services that Worth Your Money In Florida 2023
Pros
Protects clients' privacy

Outstanding personalized customer support

Free registered agent service for one year

Been operational for twenty years
Cons
Initial fees more expensive than other services
Northwest Registered Agent offers low-cost Florida registered agent services, helpful web resources, and industry-best customer service.
In Florida, there are several registered agents to select from, but Northwest Registered Agent is usually generally mentioned as the finest choice. This organization has a lengthy history of delivering excellent service and assistance to companies throughout the state. One of the primary reasons Northwest Registered Agent is so popular is that they are highly versatile: they provide a wide variety of company services, allowing you to obtain everything you need in one spot.
Pros
Commitment to assisting small and minority entrepreneurs

The affordable and transparent pricing system

Easy-to-navigate interface

Worry-free compliance
Cons
ZenBusiness is a highly-rated registered agency with excellent client feedback. They are the ideal choice for entrepreneurs who desire vital business formation services due to their numerous quality offerings.
While ZenBusiness assists enterprises with incorporating in Florida, its objective contributes to raising corporate responsibility standards. ZenBusiness has pledged to contribute a portion of its revenues to charitable organizations under its company rules. It also benefits underrepresented businesses owned by women, people of color, and members of the LGBTQIA+ community. It provides tools to support your day-to-day company and development, in addition to registered agent services.
This is likely because their significant concentration is on LLC formation services instead of registered agent services, so they need to optimize their offering correctly. However, regardless of the cause, they are still more costly than Northwest and provide a different degree of service.
Pros
Unique online dashboard

Reasonable Pricing

Free year of registered agent service

Free business tax consultation
Cons
Unreliable customer support
Incfile is a registered agent service with robust online capabilities and remarkable affordability. They're also an experienced firm with outstanding consumer feedback.
One of the many perks offered by Incfile's company creation services is a premium registered agent service. They provide a free year of registered agent service with any incorporation packages and offer one of the lowest annual renewal fees in the business.
All your mail will be forwarded to you free of charge, and you'll have access to a live person via phone during regular office hours. This firm is a slight business favorite combined with IncFile's lifetime customer support and registered agent's address.
Pros
They provide vital business services to businesses in highly regulated industries.

Clients' privacy is protected

One-day turnaround time

With the formation package, you get a free registered agent.
Cons
Harbor Compliance is incredibly user-friendly and has a tremendous national reputation among businesses in highly regulated industries. As such, it is a viable choice for Florida registered agents that do business in many states.
Easy to set up and use, Harbor Compliance is an excellent choice for a Florida registered agent. This professional registered agent is ideal for you if you want a business address, assistance with your following Florida annual report, or someone to take service of process during business hours. Also, various online Customer evaluations mention the value of having this registered agent's name connected with their company due to its national recognition.
They'll provide you with the crucial Florida business address and mail forwarding (while scanning and uploading the necessary documents to their web portal), receive any service of process notifications and notify you of any future compliance deadlines. And their website is straightforward to use, and their customer service staff will swiftly solve any concerns you have with your registered agent service.
Pros
Provides access to a wide range of legal options

Direct attorney consultation is available

Excellent customer support

Subscription-based pricing available
Cons
Rocket Lawyer provides continuous services throughout regular office hours and beyond, offering Florida businesses a unique Subscription-based pricing package.
Rocket Lawyer can assist your Florida company or LLC with various legal services, including corporate filings, document creation and review, and more. Employing this registered agent ensures that you always have a collaborator you can turn to for help on your Florida company when needed.
Many others on this list do not provide subscription-based pricing, while rocket lawyer does. This might be advantageous if you value clarity and want to avoid paying a fee each time you need to contact your registered agent in Florida or an attorney.
How to Choose the Right Registered Agent?
Choosing the right registered agent for your Florida business entity is equally an essential and challenging endeavor for new entrepreneurs. All types of Florida business structures are required by law to designate a registered agent to liaise with the state on their behalf.
A registered agent in Florida might be an actual person or a foreign or local firm, limited liability company, limited partnership, or general partnership legally doing business in the state. That said, there are a couple of essential factors to consider before choosing the right registered agent service in Florida:
The registered agent must be physically located in Florida.

During regular business hours, the registered agent must be accessible to accept the service of process and other legal papers on behalf of your corporation.

Any official resident of Florida, or a domestic or international corporation, limited liability company, limited partnership, or general partnership allowed to conduct business in Florida, may serve as the registered agent.

Suppose the registered agent is an individual or another permitted body. In that case, he or she must sign the Articles of Incorporation indicating his or her agreement to serve as the registered agent.

A minor cannot be the registered agent.

Your chosen Florida registered agent service must have a reliable customer support service.
Benefits of Using Registered Agent Service
Registered agent services have become mandatory for any business entity that wants to comply with all necessary state laws. As such, hiring a registered agent service provider is becoming more demanding.
A registered agent service can help you save time and money for your business by accepting to receive, manage and notify you of any legal correspondence concerning your business. Below we'll discuss the top benefits of using a registered agent service.
Practical For Both the LLC and the LLC Owner
A competent registered agent in Florida will manage the time-consuming documentation and provide you with an online account where all your firm data and documents will be safely stored in one location. Furthermore, LLC owners who do not function as their own Florida registered agents might be far away, even during regular business hours. In this case, an agent will accept the service of process at the professional registered agent's Florida registered office location.
Enables LLC Owners to Save Money Over Time
Due to the tight enforcement of deadlines in Florida, late filings are liable for significant fines. As a result, having another party, such as a professional registered agent, who will be dedicated to monitoring and filing legal papers and paying state filing fees, would assist your LLC in avoiding extra expenses due to late filing.
Assists in maintaining privacy
Since mail is regularly received and evaluated at the registered agent's business address, LLCs must disclose it. Such details will be made public in Florida. You risk disclosing your address and having all paperwork, including legal notifications, sent to your home or office in front of workers or customers if you do not use a third-party registered agent.
Promotes the Growth of Your LLC
Assume you want to create LLCs outside of Florida. In such a situation, your registered agent may aid you with your Florida company development by offering extra legal services that assist owners in establishing, operating, and keeping a clean record with the Florida Department of State.
Online Data Storage
A competent registered agent service will scan your papers as soon as they arrive, maintaining a digital record of all your company documents and any service or process on a user-friendly dashboard. If you employed an LLC creation service, you could also use them as a registered agent. This implies a copy of your formation paperwork will be accessible online as well. Having these records in PDF format is beneficial for various business-related activities, like establishing a business bank account, applying for a business credit card, applying for small company loans, etc.
Final Thoughts
Hiring the right registered agent in Florida for your business entity ensures your important legal documents are safe and in compliance with the Florida department of state. Our research concluded that Northwest Registered agent is the best registered agent service in Florida. Their services contain everything you would expect from a quality registered agent service.
F.A.Q.
What exactly is a registered agent?
A registered agent serves as your company's official point of contact. They are obliged to guarantee that you always attend service of process or critical filing deadlines, avoiding fines and penalties.
How much does a Florida registered agent cost?
In Florida, there is no standard fee for registered agents. Most agents, however, charge a small fee for their services. The size of the business and the quantity of service requested usually determine this charge.
Can I act as my own registered agent for my Florida LLC?
In Florida, you may be your registered agent. It is vital to remember, however, that you must be in the state and ready to receive legal paperwork on behalf of the corporation.
What Is the Role of a Florida Registered Agent?
A registered agent in Florida serves as your company's point of contact. This implies that your registered agent is responsible for receiving service of process from the Secretary of State on behalf of your LLC, such as legal notice of a lawsuit and legal papers.
Resources
https://dos.myflorida.com/sunbiz/about-us/faqs/#faq-question29
https://dos.myflorida.com/sunbiz/other-services/service-of-process/