5 Things to Know: Christmas at Disney's Animal Kingdom
Some seasonal surprises await at the park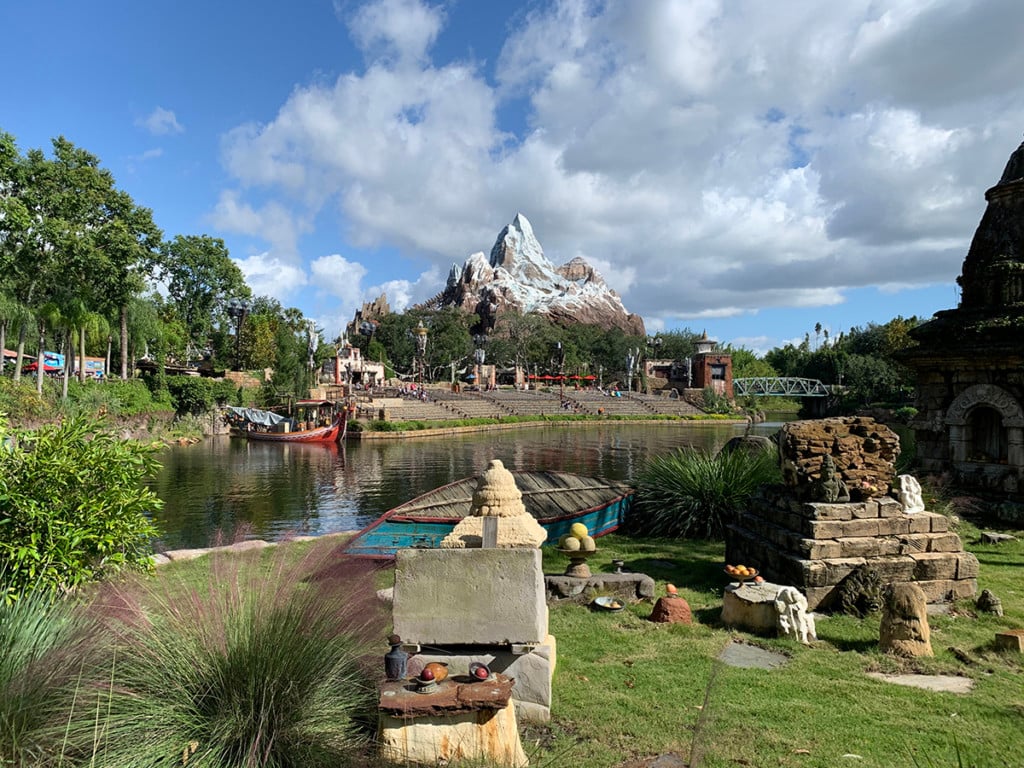 THROUGH LATE DECEMBER, each of the Disney parks in Orlando has touches of Christmas. Some holiday features are more subtle, while others are towering, vibrant, and of course, magical. Here are five things to know about what's happening at Animal Kingdom right now:
---
1. Lights (and Santa Hats) Across All Sections
The entire park comes alive at night, with gorgeous lights and decor throughout Africa, Asia, and DinoLand U.S.A. (Look for the Santa Claus hat and beard on the massive sauropod at that last area.) Even the alien world of Pandora has hyper-curated flourishes that are worth close inspection.
---
2. Diwali in Asia
To mark Diwali, India's festival of lights, Anandapur in Asia is decked out in gorgeous lanterns and flowers. Look for these the square between Anandapur Theater and the waterfront stage.

---
3. New Animal Friends on Discovery Island
With their white and blue hues, new life-sized puppets add some wintry intrigue around Discovery Island. It's not only fun to see clever movements, as operated by their "handlers," but it adds yet another photo opportunity for kids entering the park. Find these reindeer, foxes, and polar bears throughout the day here.
---
4. Mickey and Minnie Mouse at Adventurers Outpost
Mickey and Minnie are also getting into the Christmas spirit inside their meet-and-greet section. Some holiday greenery adorns his hat, while she sports a holiday scarf and bow. Some families may miss these touches, but for the detail-oriented Disney fanatic, it'll make the line to get those photos even more worth it.
---
5. The (Christmas) Tree of Life
A holiday score adds to the magic of the Tree of Life's new projection shows. The program is still nature-oriented, but a wintry theme to the narratives brings something special to the affair. You can see just a snippet of the fun in the video from our recent trip to Animal Kingdom below: