4 Things to Know: Christmas at Magic Kingdom
Some seasonal surprises await at the park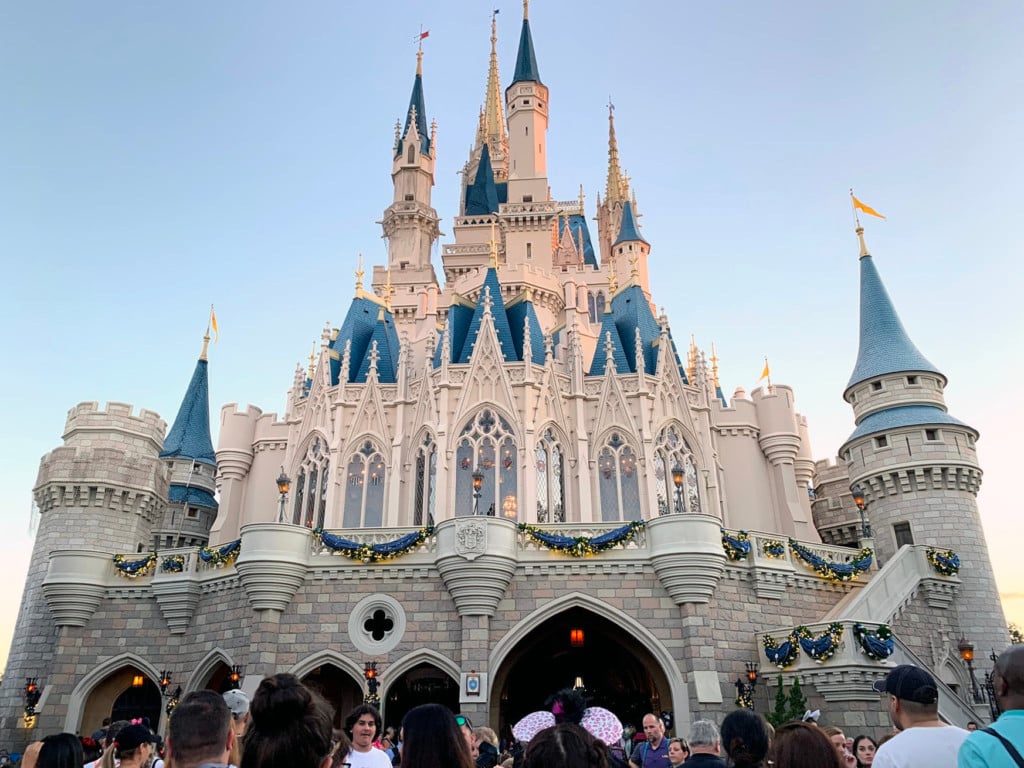 RIGHT NOW, each of the Disney parks in Orlando has touches of Christmas. Some holiday features are more subtle, while others are towering, vibrant, and of course, magical. Here are five things to know about what's happening at Magic Kingdom right now:
1. Decorations Across the Park
From Main Street, U.S.A, to Tomorrowland, you'll see flourishes and decorations that point to the holiday season. (And don't forget the enormous Christmas tree at the entrance, which every park currently has.) At night, the entire park becomes a luminous display, with Cinderella's Castle itself carrying its own elegant adornments. See a few examples below:
2. Mickey's Very Merry Christmas Party
Running $99-$139, this special ticketed event arrives on certain nights in November and December. There are special dining and dessert options, appearances from characters wearing Christmas-themed attire, and entertainment that includes these shows: "Mickey's Most Merriest Celebration," "A Frozen Holiday Wish," "Once Upon a Christmastime Parade, A Totally Tomorrowland Christmas, and Club Tinsel." Dates left include Nov. 17, Nov. 19, Nov. 21, Nov. 22 and Nov. 24, and Dec. 1, Dec. 3, Dec. 5, Dec. 6, Dec. 8, Dec. 10, Dec. 12, Dec. 13, Dec.15, Dec. 17, Dec. 19, Dec. 20 and Dec. 22.
3. Minnie's Wonderful Christmastime Fireworks Show
This one is part of Mickey's Very Merry Christmas Party, but it deserves its own section. The brand-new display offers a classic soundtrack that includes "We Wish You A Merry Christmas," "Joy to the World," "Deck the Halls," and more. And as you can tell from the title, this show is hosted by none other than Minnie herself.
4. The Holiday Merch
Even if you're not a fanatical collector of Disney merchandise, there are plenty of new treats and products across the park that are worthy of consideration. We're particularly fond of the pragmatic new "Mickey Light-Up Tree Popcorn Bucket" ($25), because you need something to hold that popcorn. (And it lights up!)
See our video that previews Christmas at Magic Kingdom below: