Winter Park: 10 Great Places to Live in Orlando in 2023
Discover Orlando's Best Neighborhoods!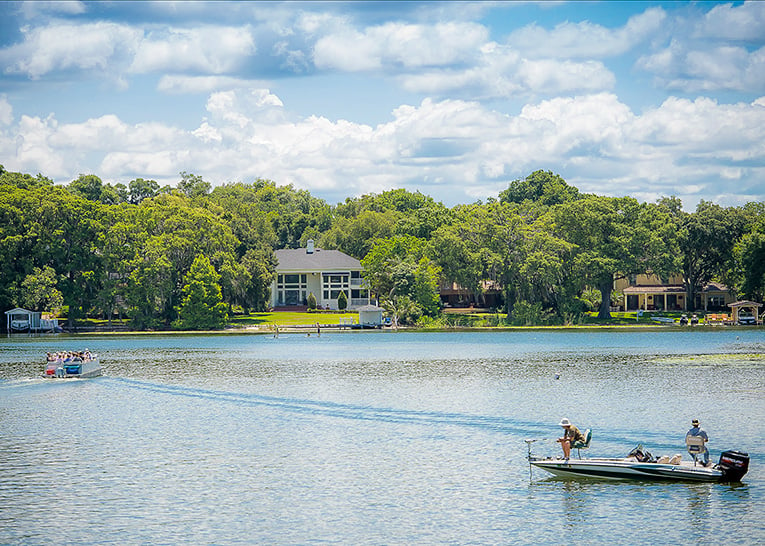 Photos by Roberto Gonzalez
Winter Park, in 2023, is a harmonious blend of the old and the new, a testament to its well-preserved history and its ambitious visions for the future. Long-standing residents cherish the town's historic charm, while an influx of young families bring fresh perspectives to its development.
Having evolved from a frontier settlement in 1858 to a winter resort and now a vibrant neighborhood, Winter Park's evolution was well planned. Its timeless design is a tribute to real estate magnates Loring Chase and Oliver Chapman, and civil engineer Samuel Robinson, who in the late 1880s envisaged a town enriched with culture, entertainment, and community spirit.
Their blueprint began with a park and a main street for commercial real estate. A railway depot, an emporium, and a hotel were among the first structures that shaped the town. Today, Amtrak and SunRail trains still run through the heart of Winter Park, with the depot bordering Central Park, where a bronze peacock – the city's emblem – tops a fountain. Park Avenue, the town's main street, is a lively hub, housing trendy restaurants, sidewalk cafes, and fashionable boutiques.
Winter Park's beauty is enhanced by its pristine lakes—Maitland, Killarney, Osceola, and Virginia. The homes, painted in a variety of hues, were a unique feature in Florida, setting a stylistic standard that still appeals to residents like Heidi Gearhart, who cherishes the town's diverse architectural styles.
Education has been a cornerstone of Winter Park since 1885 when Rollins College, Florida's oldest higher learning institution, was founded. Today, its Mediterranean-style campus is a cultural and learning hub, housing the Rollins Museum of Art and the Annie Russell Theatre.
The cultural richness of Winter Park was further augmented in 1935 with the founding of the Bach Festival Society at Rollins College. In 1942, the Charles Hosmer Morse Museum of American Art was established on the same campus, later moving to Park Avenue in 1995.
Winter Park's cultural focus intensified over time, with events such as the Winter Park Sidewalk Art Festival, which has been a popular attraction since its inception in 1960. The city's eclectic vibe is a draw for both residents and visitors.
Long-term resident Sandra Powers, who's lived here since 1992, fondly remembers Park Avenue's local indie shops, replaced now by upscale chain stores. Yet, she still holds a special place in her heart for independent boutiques like Tuni and Writer's Block Bookstore.
Looking to the future, residents emphasize the importance of welcoming young families into the community, as they represent the future of a city that began 162 years ago. After all, it's the blend of the new and the old that truly makes Winter Park a great place to live.
---