Orlando's 2023-2024 Arts and Entertainment Season Preview
This season features a bit of additional backstage drama.
Collage credits: Design by Milena Wambold; Principal Photography Roberto Gonzalez; Ballet: Ellie Iannotti Zavesco Photography;

Frida: Courtesy Of Opera Orlando; Deaf Republic Courtesy University Of Central Florida; Courtesy Of Talley Dunn Gallery; Bird: Polasek Museum
---
You want drama? We've got drama – a bit more of it than usual this time around, actually. Spectacle and showmanship are always part of the package here at Central Florida Arts Season Preview Headquarters, but we ordinarily rely on the pros at Orlando Shakes and the stars of the Broadway in Orlando series to supply it. This season features a bit of additional backstage drama. Some of it's sentimental, and some of it, not so much.
There's a bumper crop of milestones during the season: Orlando Ballet turns 50, while the beleaguered Orlando Museum of Art and the Orlando Public Library celebrate centennials. But meanwhile, freedom of expression, as the heart and soul of the arts, faces new challenges as book-banning arises across the country and especially in Florida. Our 2023-24 arts season preview kicks off with an appearance of internationally recognized authors. Censured authors.
---
"Tennessee is obviously demented," said Art Spiegelman, upon being informed last year that his Pulitzer Prize-winning illustrated account of his father's traumatic memories as a Holocaust survivor had been banned from being taught to eighth-graders by a Tennessee school board. Read more…
---
Go ahead. Call Jorden Morris an opportunist. He'll be only too happy to agree with you. "When you get a chance like this, you just go," says the artistic director of Orlando Ballet when speaking of his plans for a season-opening blockbuster in observance of the company's 50th anniversary. On tap: a 30-minute documentary tracking the company's evolution, coupled with homages to two of the most influential choreographers of the 20th century – George Balanchine, the so-called father of American ballet, and the buoyant, equally iconic Paul Taylor, via a performance of two of their most imaginative works. Read more…
Photo by Ellie Iannotti Zavesco
---
There's still time for you to visit the Mennello Museum of Art to experience one of the most compelling installations that charming lakeside institution in the Loch Haven Park area has ever hosted. Pick a time when it won't be crowded. Most any weekday will do. Go alone or with someone you care about. Read more…
---
Hamlet as a beatnik. The Tempest as a David Bowie tribute. A production of Henry V set in Vietnam. Romeo and Juliet as lovers on opposite sides of the Civil War. Twelfth Night imagined on a desert island, with all the players dressed in Bermuda shorts. Read more…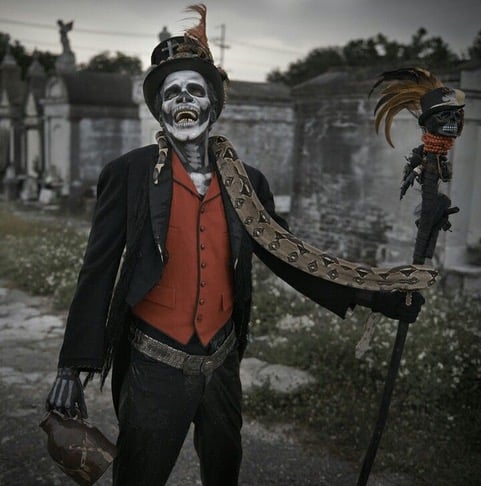 ---
Up until the early 20th century, women were encouraged to master instruments but it would have raised judgmental eyebrows had they done so in public. Read more…
---
This season's Broadway in Orlando series at the Dr. Phillips Center for the Performing Arts includes six fresh-faced new productions. Here are thumbnail sketches of the half-dozen newbies. Read more…
---
Steinmetz Hall at the Dr. Phillips Center for the Performing Arts deserves a spotlight of its own this season for being recently honored by the monthly magazine Architectural Digest as being one of the 11 most beautiful theaters in the world, rubbing shoulders with the lofty likes of the Vienna State Opera, Australia's Sydney Opera House and the Palau de la Musica Catalana in Barcelona. Read more…
---
An art form with the humblest of origins will be on display at the The Albin Polasek Museum & Sculpture Garden from August 29 through December 3. Japanese Embroidery: a Journey of Tradition and Innovation will feature creations by Winter Park resident Karyn Plater and her students. Read more…
---
The annual Global Peace Film Festival specializes in movies and documentaries that revolve around the pursuit of peace, be it personal, communal, or both. Read more…